Roll over image to zoom in
Morgan professional-grade boxing gloves are meticulously crafted with over 6 months ring testing and development before launching into the market. Used by leading boxers and trainers, our boxing gloves provide unparalleled wrist and hand support with its unique 3-pc anti-roll wrist feature. With 1.1mm cowhide leather and machine-pressed ventilated palms, injected quad-core latex padding mould, these boxing gloves are designed to be used for heavy bags, focus pads, and medium level sparring.
1.1mm Aniline leather body, thumbs, and straps with leather grain super flex palms
3pcs  Anti-roll wrist feature to provide un-parallel wrist and hand support
Thumb attachment to reduce eye injuries
Professional exclusive professional boxing cut glove (a longer and narrower design)
Deluxe padded palms to assist in punch deflects
T3 moisture management  inner lining
Extra-wide EVA inserts at  the fingertips to allow for a better-gripped fist closure
Full 8cm wrist wrap with military-grade velcro closure
Approved by the A.N.B.F
Extra-wide perforated leather Insert on palm and thumb for extra ventilation
Bob Mirovic - 3 times  Australian  heavyweight champion:  "These new V2 boxing gloves are the best boxing gloves I have ever used, the newly added wrist feature offers the best wrist support available in a boxing glove, the new leather  perforated  palm is also great in keeping my hands cool and dry - I would recommend these gloves to anyone who is hitting heavy bags, focus pads and also medium sparring"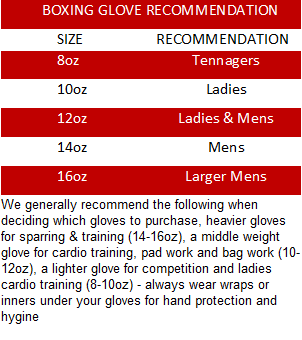 How is delivery cost calculated?
If your product is not labelled as 'Free Shipping' a freight charge is calculated based on the overall weight and volume of your products. You can check the freight charges for a product before checking out by adding the product to cart and entering your delivery address. 
For more information please click 
MO REPS Fitness Store warrants our products to be free from any manufacturing fault or defect in materials and/or workmanship as specified for each product.
Many Australian brands are sold at MO REPS Fitness Store and are backed up by individual manufacturers warranty. If ever an issue arises with any of our products we will work with you and our Australian suppliers to ensure your warranty claim and or part replacements are fulfilled.
For more information please click here
Payment & Security
Your payment information is processed securely. We do not store credit card details nor have access to your credit card information.