Roll over image to zoom in
---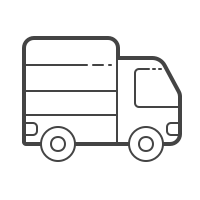 Description
These gloves are truly comparable with any premium boxing glove in the world at any price! Arguably the most relaxed yet perfectly formed fist feeling of any glove.
Minimalistic, expertly hand-crafted and functionally perfect gloves made to partner with other elite products in the Punch Mexican Fuerte™ range. 
Intended for discerning boxers seeking optimal hand comfort and effortless fist formation during extended sparring sessions. These beautifully crafted boxing gloves are primarily designed and intended for sparring.
It's all in the feeling! The Ultra boxing gloves have the most luxurious, soft, & relaxed hand-fit/thumb in the Punch Equipment range. These stunning gloves are also made with the highest grade cowhide leather available to aid in making the most effortless fist possible.
Authentic, state of the art, relaxed hand fit shaping, instantly noticeable when worn


 

Perfectly balanced boxing glove for noticeably more effective punches and punching feedback


 

True-to-weight guaranteed, hand-cut latex & injected mould combination padding


 

Taffeta sweat-wicking inner lining with premium grade, extra thick cowhide leather casing


 

Custom shaped fist & thumb positioning for those who can truly tell the difference!


 

A stunning Mexican styled boxing glove designed purposefully for sparring!


 

Thick, full wrap, hook & loop wrist closure for added security & stability
BOXING GLOVES SIZE CHART
Use this as a general guide if you're unsure of what size/weight to buy. The heavier the glove, the harder the workout. However, you will receive better protection from the increased glove sizes and increased muscular development.
Men
Women
Kids/Teens
Weight (KG):
Bag Work:
Sparring:
Weight (KG):
Bag Work:
Sparring:
Ages:
Glove Weight:
Under 50kg
8oz
12-16oz
Under 45kg
6oz
12-16oz
4 - 9 years
4oz
51-65kg
8-10oz
16oz
45-50kg
8oz
16oz
6 - 10 years
6oz
63-76kg
12oz
16oz
50-60kg
10oz
16oz
9 + years
8oz
74-90kg
12oz
16oz
60-70kg
12oz
16oz
Over 88kg
12oz
16-18oz
Over 70kg
12oz
16oz
How is delivery cost calculated?
If your product is not labelled as 'Free Shipping' a freight charge is calculated based on the overall weight and volume of your products. You can check the freight charges for a product before checking out by adding the product to cart and entering your delivery address. 
For more information please click 
MO REPS Fitness Store warrants our products to be free from any manufacturing fault or defect in materials and/or workmanship as specified for each product.
Many Australian brands are sold at MO REPS Fitness Store and are backed up by individual manufacturers warranty. If ever an issue arises with any of our products we will work with you and our Australian suppliers to ensure your warranty claim and or part replacements are fulfilled.
For more information please click here
Payment & Security
Your payment information is processed securely. We do not store credit card details nor have access to your credit card information.