Roll over image to zoom in
---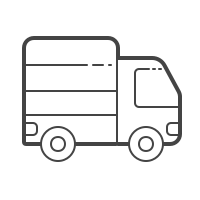 Description
Features:
ALUMTEC is constructed with premium-grade aluminium alloy, a high-performance metallic material widely used in the aviation industry that provides a lightweight and durable design. ALUMTEC is ideal for beginners.
The Alumtec 366 Wish badminton racquet set uses an enhanced compression system, where when compressed, strength is significantly increased. A grooved design is applied in all four surfaces at two and ten o'clock and five and seven o'clock positions of the racquet frame. This greatly improves the stiffness and strength of the racquet frame to allow higher tension.
Aerodynamics are enhanced with a super slim hexagon design on the Alumtec Badminton Racquet. This significantly reduces air resistance which improves overall performance and power.
An octagonal aerodynamic design aids to reduce air resistance while providing an anti-twist design, improving frame stability and resistance to torsion.  
Hot melt technology at 121°C allows resins to be precisely formulated with carbon fibres. This increases the stiffness and strength of the frame and increases overall power and control.
Woven technology greatly improves racquet strength and flexibility as well as resistance to torsion. 
The combination of Nano material and resins improves racquet strength and shaft flexibility, as well as playability.
BADMINTON SET - 2 PLAYER 366
Set contains:

2 x Wish Alumtec 366 Racquets;
Full-length racquet carry case with shoulder strap
Colour: Red/Yellow

Wish Alumtec 366 Racquet Specifications:

Enhanced compression system, anti-twist design
Hot Melt Technology, Woven Technology, Nano Technology
Frame Composition Aluminium
Shaft Composition Steel
Weight 2L/105109.9g
Grip Size G3
String Tension 1820lbs
Length: 665mm
How is delivery cost calculated?
If your product is not labelled as 'Free Shipping' a freight charge is calculated based on the overall weight and volume of your products. You can check the freight charges for a product before checking out by adding the product to cart and entering your delivery address. 
For more information please click 
MO REPS Fitness Store warrants our products to be free from any manufacturing fault or defect in materials and/or workmanship as specified for each product.
Many Australian brands are sold at MO REPS Fitness Store and are backed up by individual manufacturers warranty. If ever an issue arises with any of our products we will work with you and our Australian suppliers to ensure your warranty claim and or part replacements are fulfilled.
For more information please click here
Payment & Security
Your payment information is processed securely. We do not store credit card details nor have access to your credit card information.